New Look Schoolyard for Maitland Grossman High School
11 November 2016
Caterina Poggi is the Landcare and Environmental Coordinator at Maitland Grossman High School. Caterina contacted us to show the enthusiasm her students showed in undertaking some rehabilitation work in an unused are of the school.
"We were fortunate to receive funding to carry out some work on the school ground. We spread 60m3 of mulch over eco logs to prevent erosion and planted 120 tubes of endemic grasses, shrubs and trees," said Caterina. "Eventually when funding allows, we will also put in seating to create an outdoor learning space as well as recess and lunch seating."
Caterina contacted ForestLearning initially to receive the Teachers Packs and these have been distributed throughout the classes at Maitland Grossman High School in NSW. Well done to Caterina and her enthusiastic students.
If you would like your school activities and students featured, please send your photos and stories to info@forestlearning.edu.au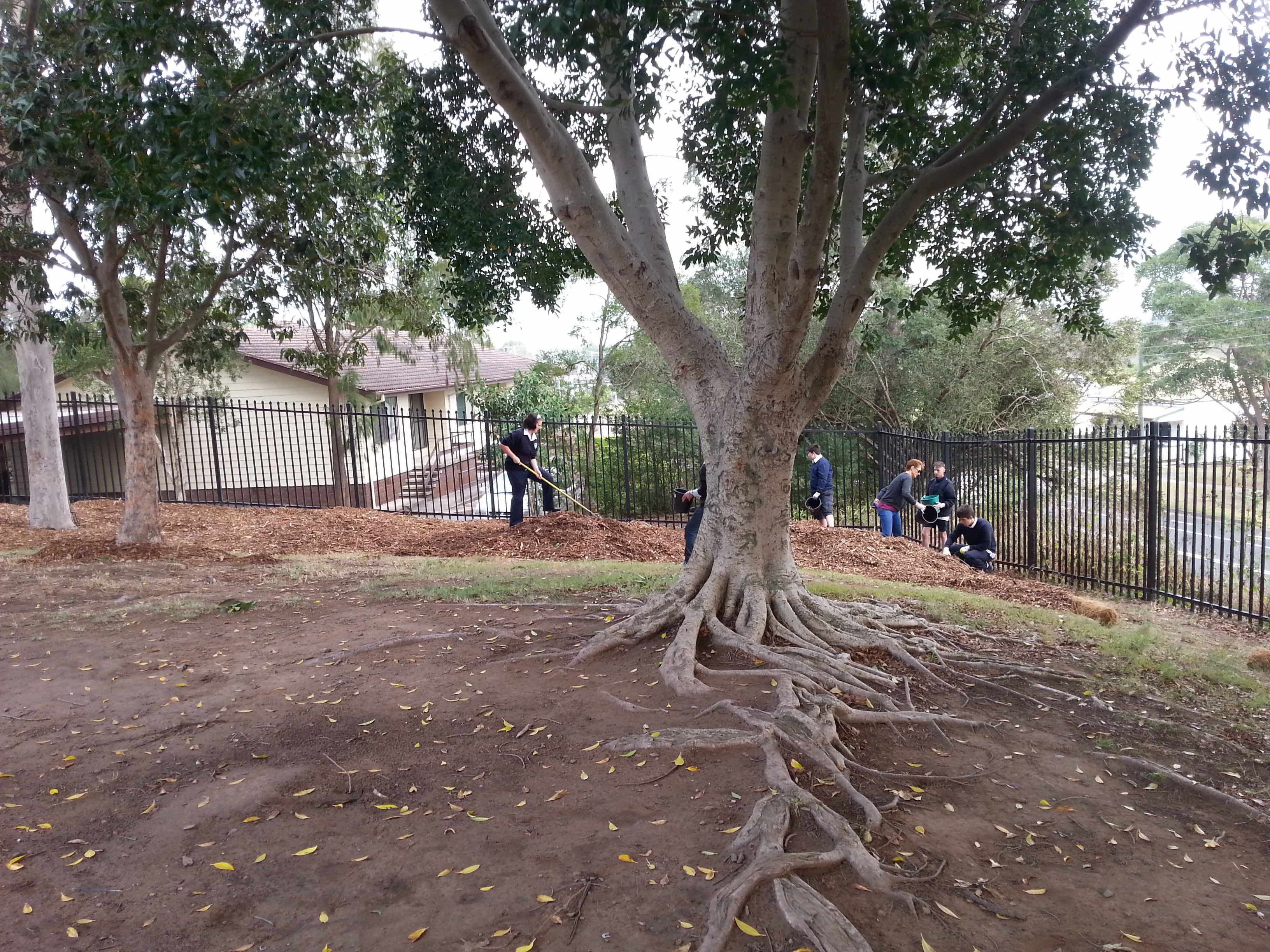 The Schoolyard at the start of the process with very exposed tree roots.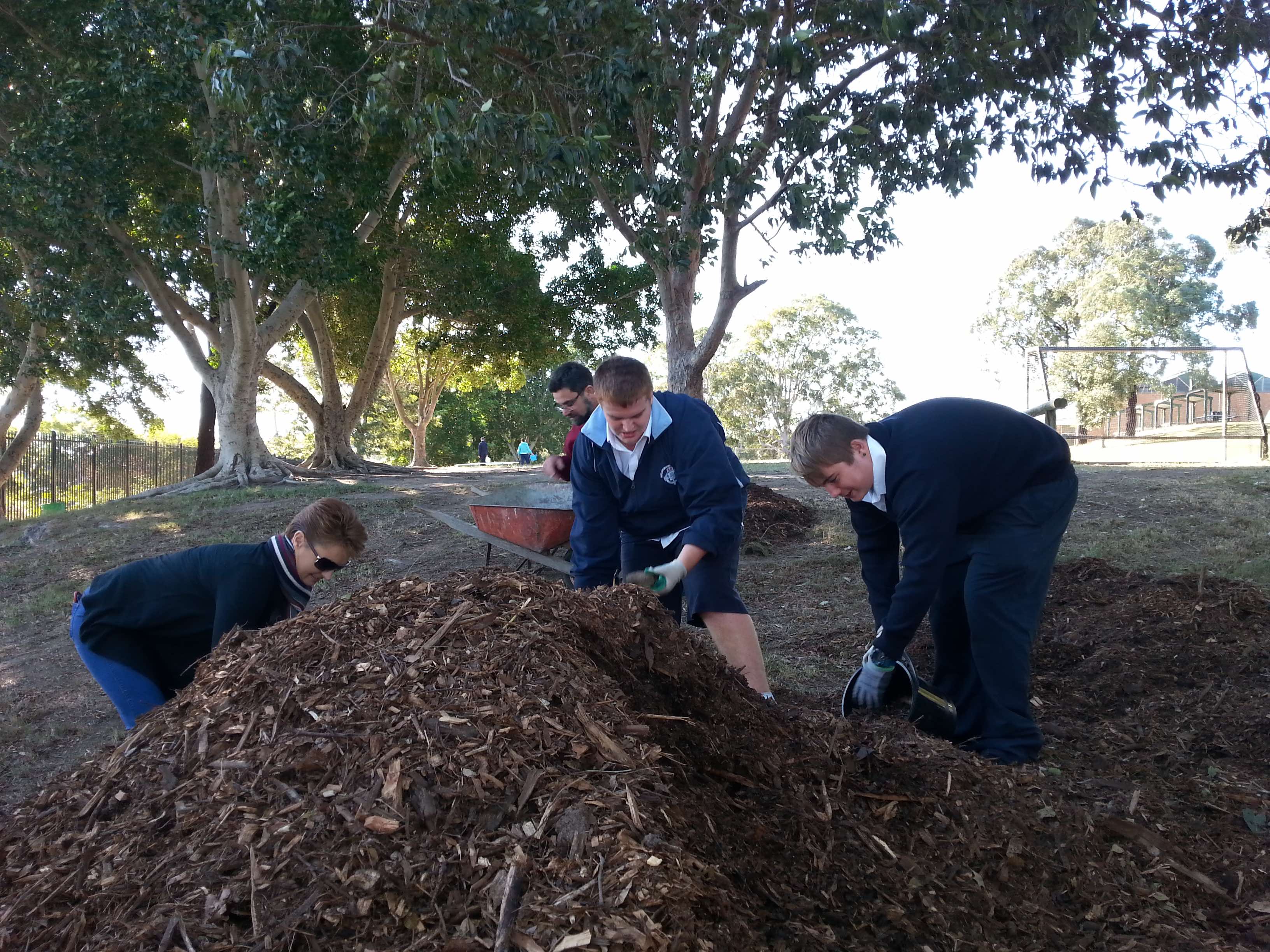 The students getting stuck into the mulch spreading.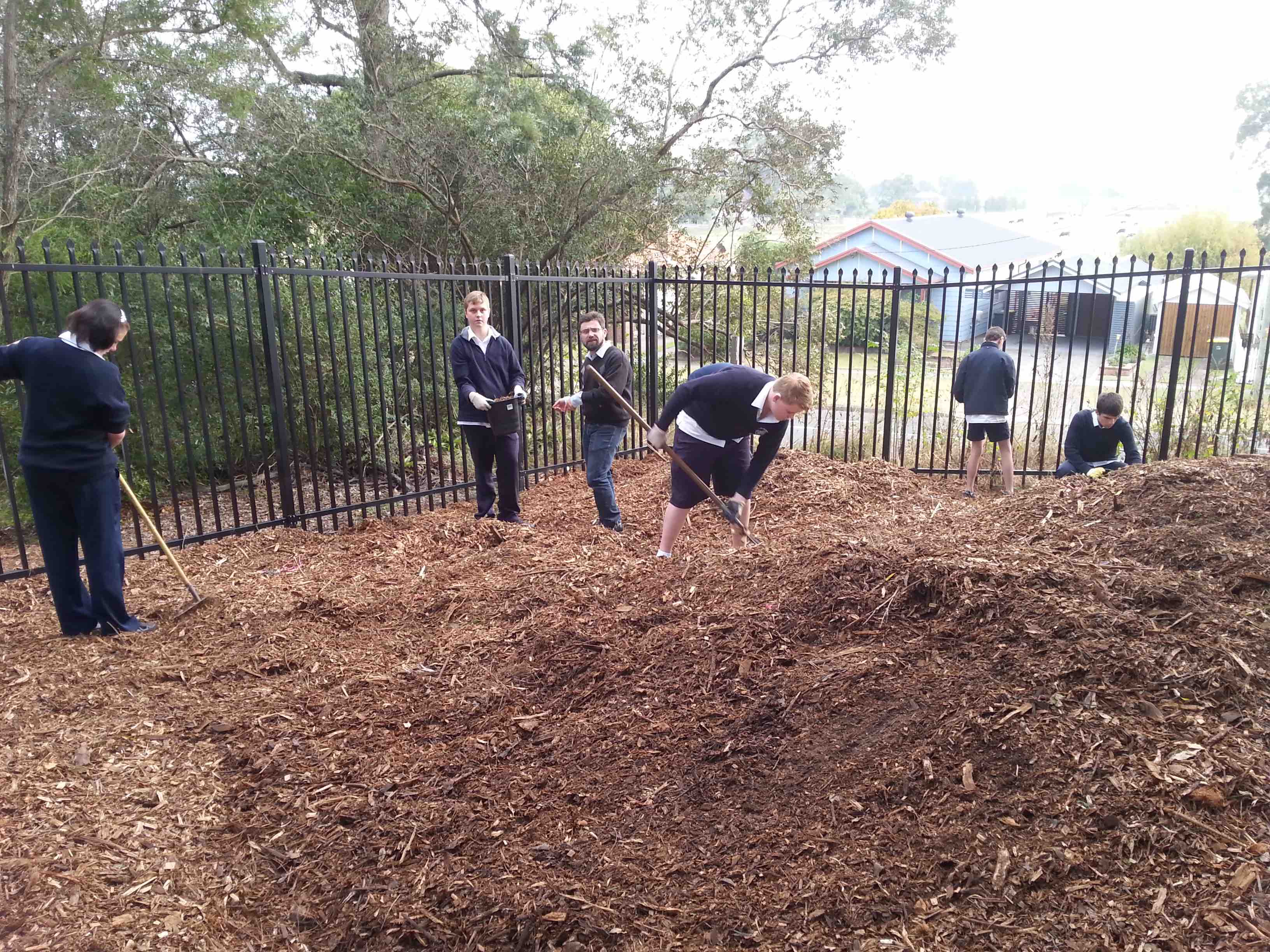 Almost done - congratulations.