ForestLearning connects with Teachers and Universities at ACE Conference
14 November 2016
In September 2016, ForestLearning sponsored the Australian College of Educators, and Tania was able to speak to a number of teachers and university lecturers about incorporating industry-based resources in their delivery.
Attending the conference was over 200 educators from pre-service teachers, primary and secondary teachers from state, catholic and private schools, university lecturers and education bureaucrats.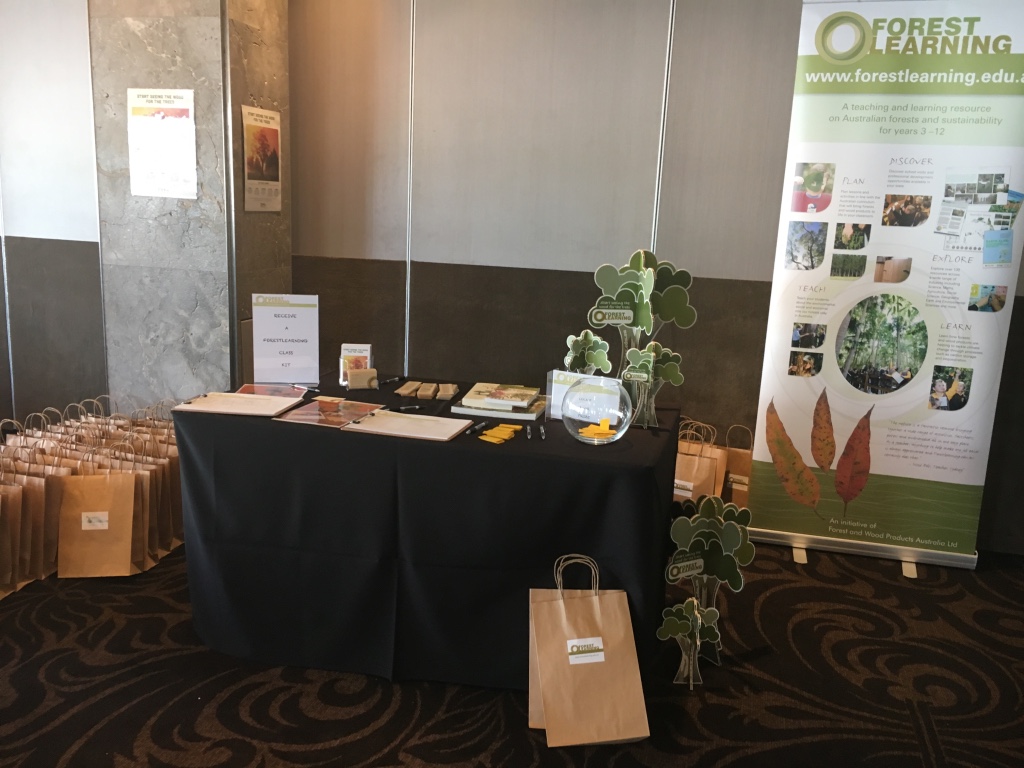 Above: ForestLearning stand at the National ACE conference in Sydney in September 2016.
Of particular interest was an Indigenous Education Officer with the Catholic Education Officer in NSW who spoke about the importance of incorporating indigenous studies and understanding Aboriginal and Torres Strait culture. Louise delivered an inspiring talk which incorporated stories as told by her Aunty Julie Freeman and the telling of Narawarn and the Coming of the Sea. Louise also incorporated her story map and introduced some 'bush tucker'. There was a big emphasis at the conference on innovation and engaging students, and Louise's talk supported this approach.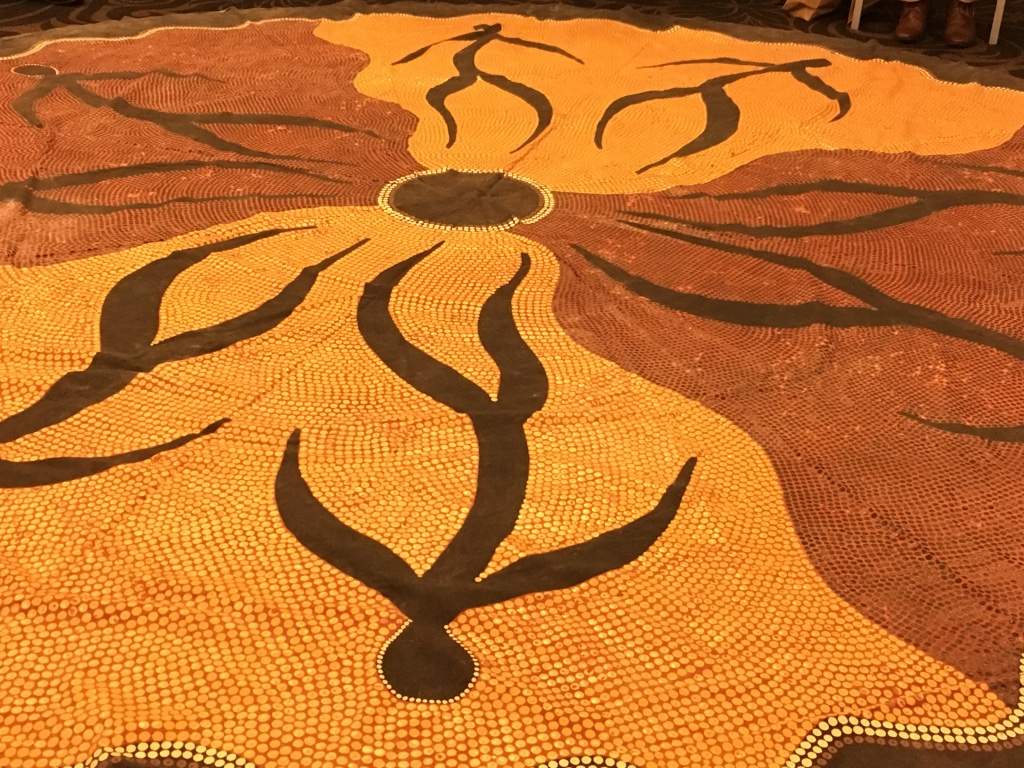 Above: Louise's story mat she used to talk about indigenous storytelling.
The response to ForestLearning was very positive, with over 50 attendees requesting teacher packs and further information. Also the NSW ACE committee asked that ForestLearning teacher packs be used at regional conferences in Coffs Harbour and Port Macquarie.