https://forestlearning.edu.au/find-a-resource/article/12/the-role-of-forests-in-environmental-protection.html
The Role of Forests in Environmental Protection
Lesson Overview:
In this lesson students will examine the various roles forests play in protecting the environment. They will understand, measure, and calculate water and air quality parameters used as indicators of environmental health, and interpret their findings.
Year Level/s:
Key Curriculum Areas / Subject:
Visual Arts, Geography, Science
National Curriculum Codes:
ACAVAM111, ACHGK037, ACHGK038, ACSHE223, ACSIS130, ACSIS133, ACSSU113, ACSSU222
Strand Content Description:
ACAVAM111 - Use materials, techniques and processes to explore visual conventions when making artworks.
ACHGK037 - The classification of environmental resources and the forms that water takes as a resource.
ACHGK038 - The ways that flows of water connect places as it moves through the environment and the way this affects places.
General Capabilities:
Critical and Creative Thinking, Literacy, Numeracy
Cross Curriculum Priorities:
Curriculum Connections:
ScOT Catalogue Terms:
Data Representation, Reasoning, Scientific Inquiry, Separation, Water Cycle, Water Resources
Theme/s:
Forests - Ecology and Natural Processes
Resource Type/s:
Primary: Activity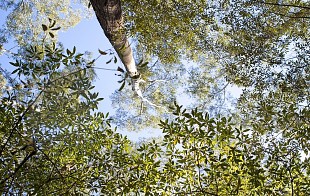 Student Resource
The Role Of Forests in Environmental Protection
File Size: 267.31 kb
File Type: PDF
Login