https://forestlearning.edu.au/find-a-resource/article/13/socio-political-issues-in-forestry.html
Socio-Political Issues in Forestry
Lesson Overview:
In this theory lesson, students will discover some of the key socio-political factors relating to Australian forestry and learn how these relate to land use and the impact of native forest management. They will be provided with information to help develop a balanced understanding of how forestry works to minimise its social and environmental impacts through sustainable forest management and certification.
Year Level/s:
Key Curriculum Areas / Subject:
National Curriculum Codes:
ACHGK050, ACHGK052, ACHGK053, ACSHE120, ACSHE121, ACSSU112, ACSSU116
Strand Content Description:
ACHGK050 - The geomorphic processes that produce landforms, including a case study of at least one landform.
ACHGK052 - The ways of protecting significant landscapes.
ACHGK053 - The causes, impacts and responses to a geomorphological hazard.
General Capabilities:
Critical and Creative Thinking, Ethical Understanding, Literacy, Personal and Social Capabilities
Cross Curriculum Priorities:
Curriculum Connections:
ScOT Catalogue Terms:
Environmental Management, Ethics, Human Impact, Industries, Natural Resources, Social Influence
Theme/s:
Forests - Ecology and Natural Processes, Forestry - Sustainability and Certification, Forestry Products - Processing and Technology
Resource Type/s:
Primary: Lesson Plan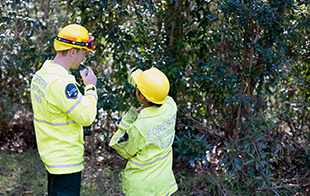 Student Resource
Socio Political Issues in Forestry
Socio Political Issues in Forestry
File Size: 726.85 kb
File Type: PDF
Login