https://forestlearning.edu.au/find-a-resource/article/9/forests-and-forestry-in-nsw.html
Forests and forestry in NSW
Lesson Overview:
Factsheet and worksheet combined to guide discussions around the purpose, management and types of forests and the forestry industry in NSW.
Year Level/s:
Key Curriculum Areas / Subject:
National Curriculum Codes:
ACHEK001, ACHEK002, ACSSU094, ACSSU116
Strand Content Description:
ACHEK001 - The difference between needs and wants and why choices need to be made about how limited resources are used.
ACHEK002 - Types of resources (natural, human, capital) and the ways societies use them in order to satisfy the needs and wants of present and future generations.
ACSSU094 - The growth and survival of living things are affected by the physical conditions of their environment.
ACSSU116 - Some of Earth's resources are renewable, but others are non-renewable.
General Capabilities:
Critical and Creative Thinking, Ethical Understanding, Literacy, Personal and Social Capabilities
Cross Curriculum Priorities:
Curriculum Connections:
ScOT Catalogue Terms:
Attitudes, Conservation, Habitats, Materials, Natural Resources, Sustainable Development
Theme/s:
Forests - Ecology and Natural Processes, Forestry - Sustainability and Certification
Resource Type/s:
Primary: Fact Sheet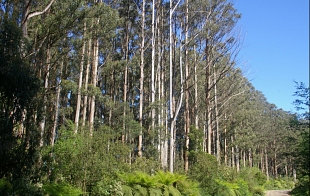 Student Resource
Forests and Forestry in NSW Worksheet
Forests and Forestry in NSW Worksheet
File Size: 549.59 kb
File Type: PDF
Login