Winners of the ForestLearning Term 4 2017 Teacher Survey Kondinon Workboot Competition announced
19 February 2018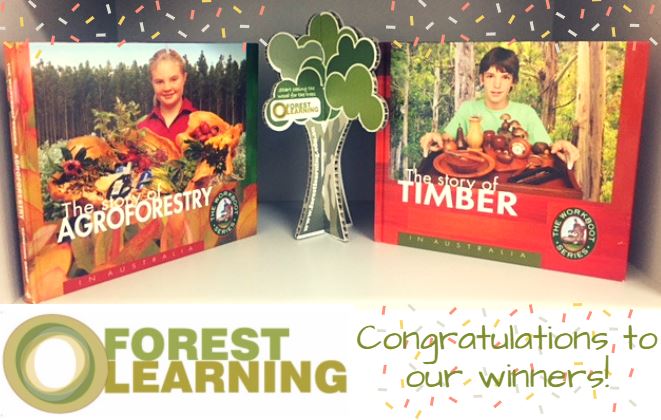 Winners of the ForestLearning Term 4 Newsletter Teacher Survey competition have been drawn and will each receive in the mail soon the Kondinon Workboot book of their choice. Thank you to all of our survey entrants - you're feedback has been valuable in helping to shape future resources in ForestLearning!
If you'd still like to take the survey, we'd love your input - https://www.surveymonkey.com/r/ForestLearning2017
Congratulations to the following teachers:
Kondinon Workboot - The story of Agroforestry
1. A. Vallance, Timboon P12 School
2. J. Pegg, Bullarto Primary School
3. J. Scarsbrook, Cronulla High School
Kondinon Workboot - The story of Timber
1. M. Pontikis, Meadow Heights Primary School
2. Science Specialist, Adam Road Primary School
Watch your mailbox for your books soon!