Forester Time links Classrooms with Foresters around the country
02 December 2020
| | |
| --- | --- |
| Forster Gavin Livingston | UAV operator Sarah Maddison |
More than 1700 primary and secondary students from every state and territory in Australia registered to be a part of ForestLearning and PIEFA's live and online Forester Time 2020 webinars for National Ag Day. Forester Time allowed students to see, hear and interact live with a forester on Zoom web video conferencing and learn more about their daily work, diversity of career opportunities, and the renewable and sustainable cycle of forestry. Students had plenty of questions including "What's the best thing about being a Forester", "How many trees do you plant every year", and "Have you every ridden in one of those one million dollar harvesting machines?".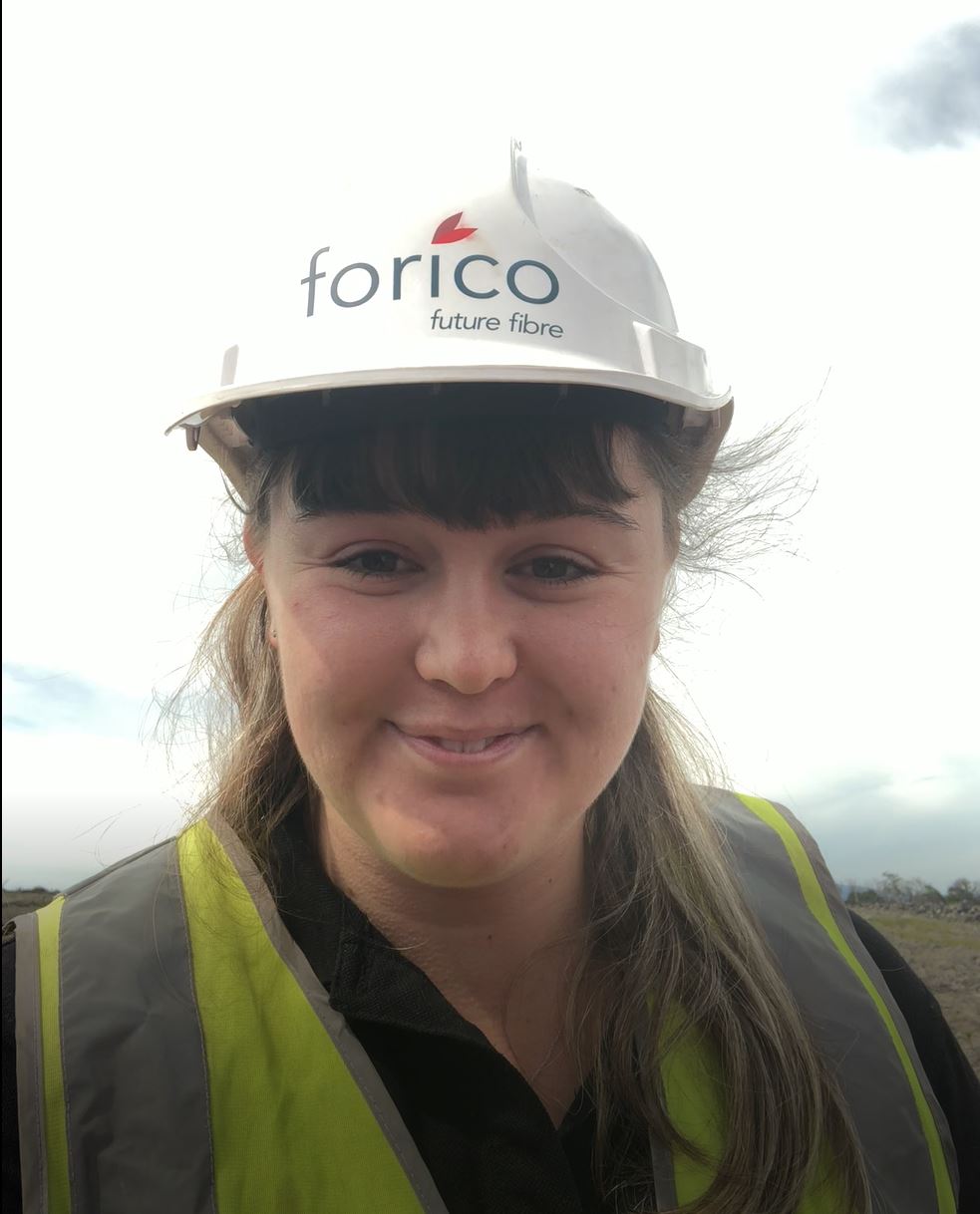 Foresters Kathryn Cressell from Forico (Tasmania), Gavin Livingston from Vic Forests (Victoria) and Sarah Maddison from HVP Plantations (Victoria) each presented 30 minute sessions with primary and secondary school cohorts who connected to the zoom webinar from their classrooms or home learning spaces. For secondary students, Gavin from VicForests presented "Forestry 101 - Managing today's forests for tomorrow's generations" and Sarah Maddison presented and demonstrated more about what she does with UAV's and drones in forestry in her presentation "Seeing the wood for the trees - Technologies used in forest management". For the primary school students Kathryn Cresswell presented "Where does wood come from" including a live "Is it a forest?" gameshow.
Teacher Joanne W. from Our Lady of Mercy College sent email feedback to say:
"I found the session invaluable and am looking forward to sharing these resources with my Materials Design Technology – Wood students."
Jane B. from Victoria also provided feedback by writing:
"What an enjoyable webinar! I would like to refer back to these sessions once they are published online".
Forester Time 2021
ForestLearning will be hosting Forester Time in the new year 2021, starting with our first on Wednesday 24 February 2021, 2:00-2:45PM Eastern Daylight Savings Time - Week 4 of Term 1 for most states. Live Forester Time school incursions will be run in conjunction with our friends at the Primary Industries Education Foundation. More details are found on our Facebook page (@forestlearningau), LinkedIn (@forestlearning) and on our website. Or contact us at info@forestlearning.edu.au to find out more.