Forestry Excursion a Huge Hit with Teachers at AgForce 2017
23 March 2017
2017 started early for those of us associated with ForestLearning. Over three days in early January, we were herded into a conference centre in Brisbane to hear all the latest about agriculture teaching – along with over 200 ag teachers from all over Australia.
On the Monday Tania Crosbie delivered a familiarisation talk about ForestLearning. "People were really interested in the resources and how they can incorporate them into their lessons" said Tania. The ForestLearning exhibition stand did a roaring trade in timber book marks/rulers. And the teacher's packs were a huge hit.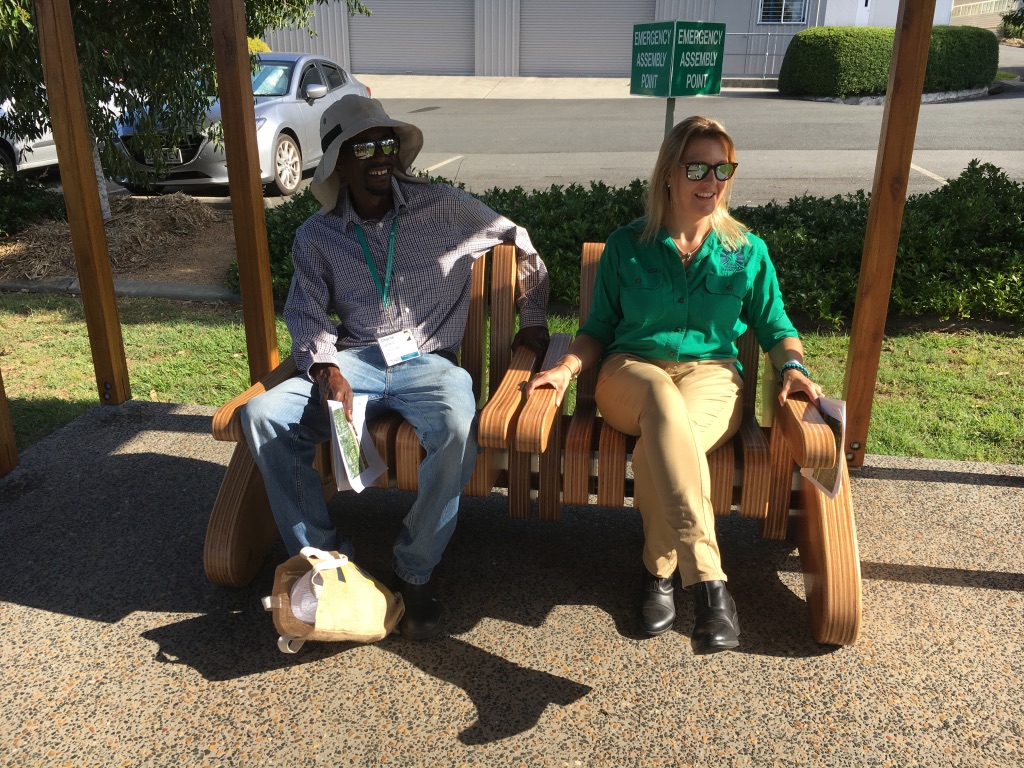 Above: teachers enjoying the beautiful timber seat at Salisbury Research Centre.
On the Wednesday it was an early start for Sean Ryan (Private Forestry Service Queensland) and Tania and the teachers who joined us to visit the Salisbury Research Centre where they saw experts on:
Processing - evaluation of forest resources for traditional and non-traditional timber markets by providing processing and recovery information to forest investors, growers, processors and forest product end users

Seasoning - exploring new and alternative methods of seasoning (or drying) timber as well as optimising traditional methods to suit emerging resources such as plantation hardwoods

Engineering - establishing mechanical properties for new species and resources, and testing new products (for example, engineered products such as laminated veneer lumber) and manufacturing techniques (for example, joint design)

Utilisation - studying the recovery potential of different forest resources within existing and new markets

Wood quality - providing test samples for analyses, including basic density, extractive content and sapwood/heartwood proportions

Plus they received a presentation on forest management issues in Qld.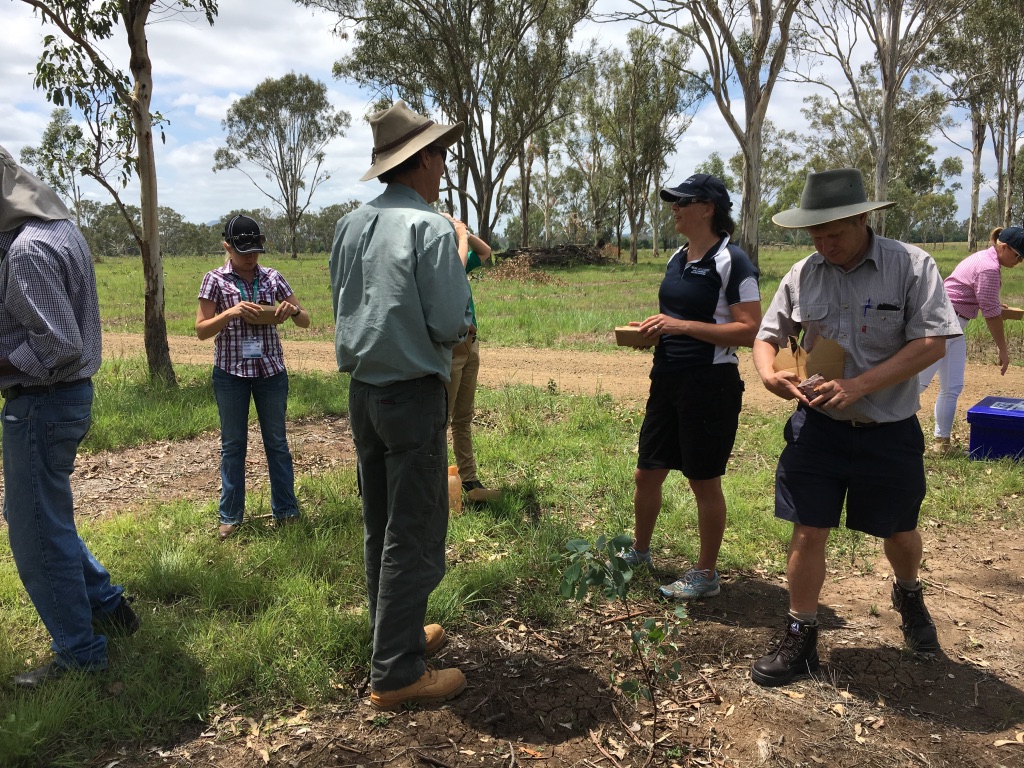 Above: Sean Ryan addressing the teachers at the Cherish the Environment Foundation property at Mutdapilly and showing them the seedlings that will grow into trees to sustain the koala population.
We then went to Mutdapilly to the Cherish the Environment Foundation – tree planting site to understand the generation projects designed by foresters to save koalas.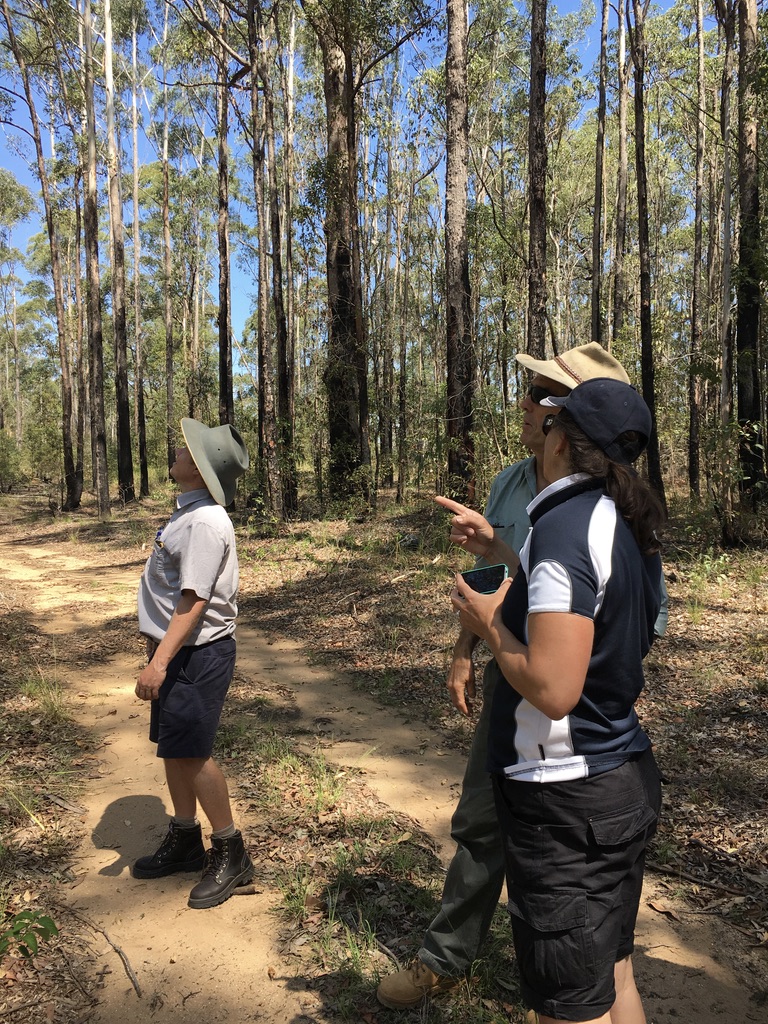 Above: Sean Ryan from PFSQ explaining the thinning process undertaken at Ravensbourne Private Forest
With a drive through picturesque Esk and Fernvale, the final stop was the private forests at Ravensbourne where we were able to observe the positive impacts of controlled burns versus wild fires and the strategic thinning of trees to improve the overall health of the forest and overall biodiversity.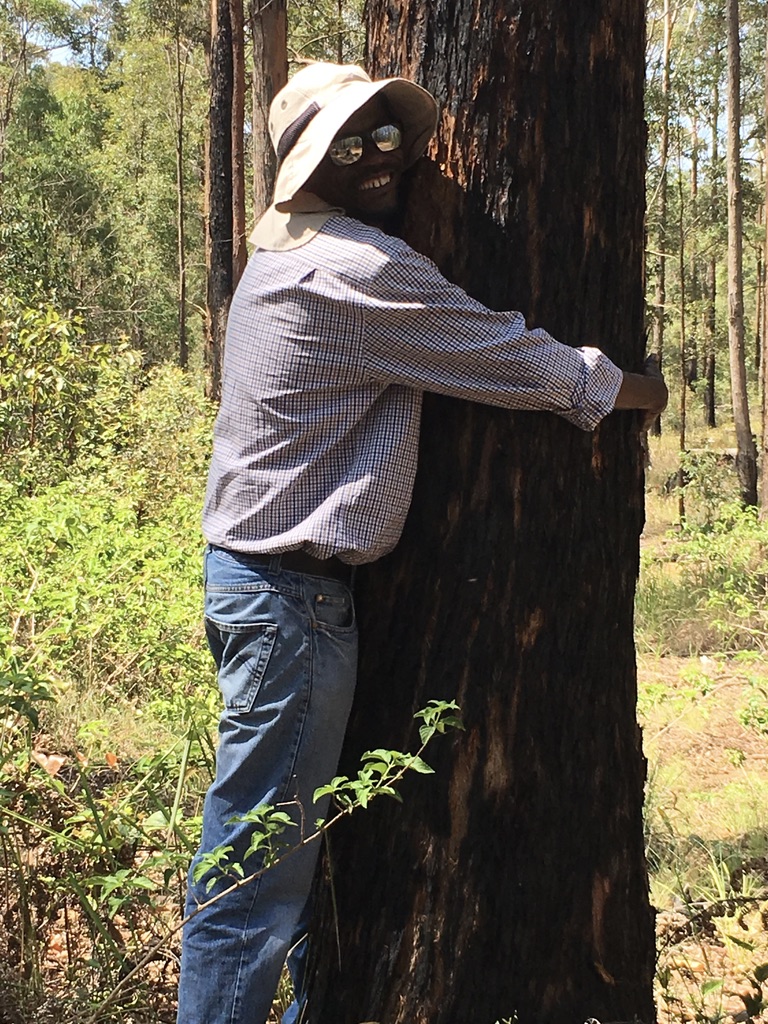 Above: Charlie, Ag teacher from Singleton, hugging the ironbark at Ravensbourne.
Everyone was tired upon their return to Brisbane, but the overall perception by the teachers was that they had a better and deeper understanding of forests and trees and they will be incorporating information or forestry resources in their future teaching. Thank you for the AgForce team for hosting us.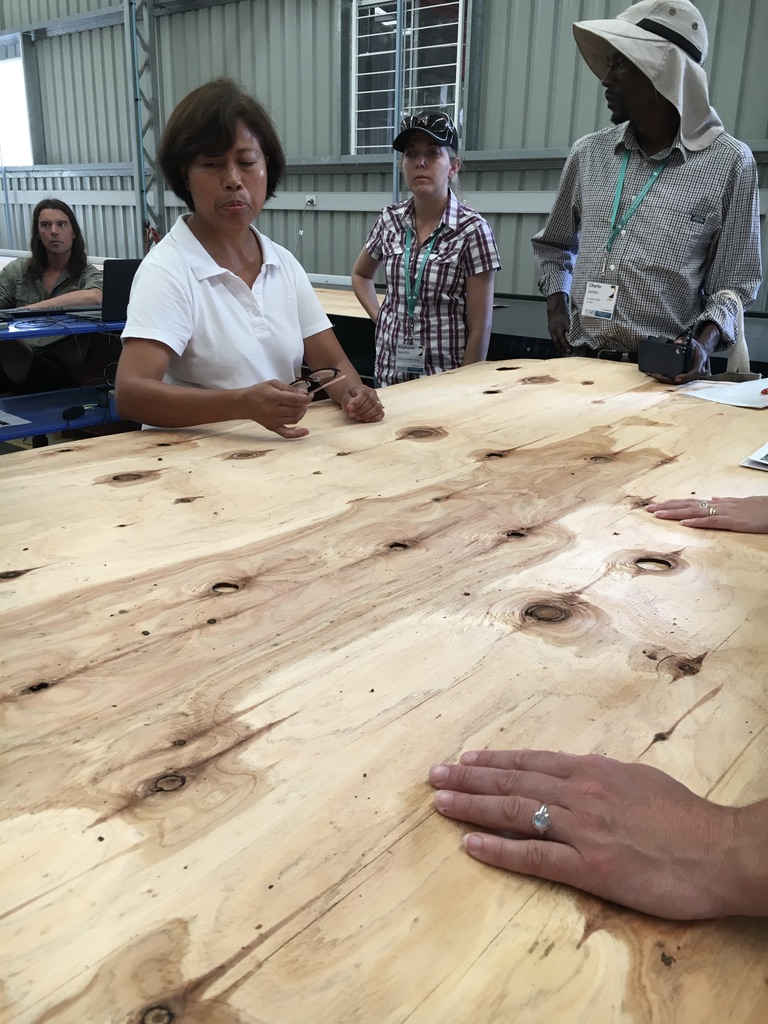 Above: Grading timber at the Salisbury Research Centre, Queensland.