Ten Common Trees in Australia - Activity
24 March 2017
Below is a list of ten trees common in Australia. We have listed a little information about each tree, but left lots for students to discover. We have also listed some activities after the descriptions that you incorporate into your science, geography, art or english lessons. We hope you enjoy this and if you want more, go to the Find A Resource Section of ForestLearning.edu.au and discover more.
Ten Common Trees in Australia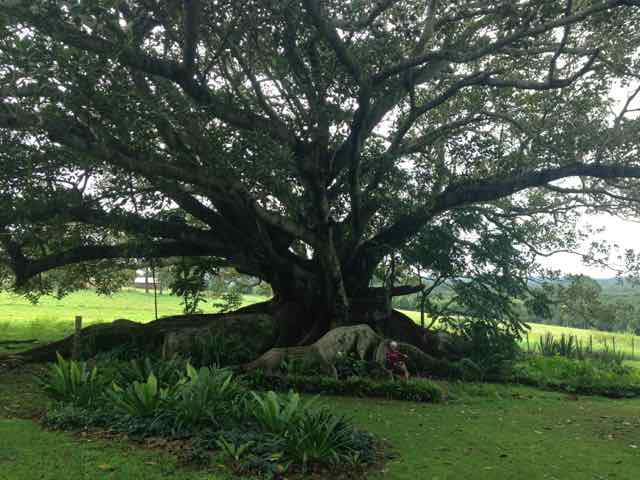 Above: Moreton Bay Fig
1. Moreton Bay Fig – Ficus macrophylla - spectacular trees and amazing root systems
Plant Size: 20 metres high and 40 metres root spread
Use: Shade Tree
Grows best: Sydney region and north to Queensland – likes sun and is an evergreen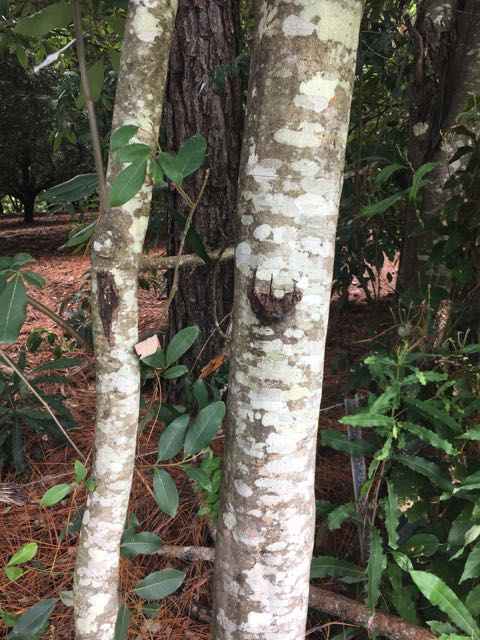 Above: Blue Quandong
2. Blue Quandong – Elaeocarpus angustifolius - has lovely white flowers
Plant Size: 25 Metres high and 15 metres root spread
Use: Shade tree and timber products
Grows best: Sub-tropical and Tropical Australia
3. Norfolk Pine – Araucaria heterophylla - evergreen conifer
Plant Size: 45 metres high and 15 metres root spread
Use: Indoor plant, shade tree and for the timber
Grows best: All over Australia
4. Yellow Box – Eucalyptus melliodora – cream or pink flowering evergreen
Plant size: 30 metres high and 25 metre root system
Use: Shade and street trees and for the timber
Grows best: East coast of Australia
5. Golden Wattle – Acacia pycnantha – common yellow wattle tree
Plant size: 8 metres high and 6 metre root system
Use: Shade tree and soil binding
Grows best: NSW, SA and Victoria
6. Mountain Ask – Eucalyptus regnans – known as one of the tallest trees in the world
Plant size: 20 metres to 85 metres
Use: Shade trees and hardwood timber products
Grows best: Tasmania and Victoria
Above: Jarrah forest in WA
7. Jarrah – Eucalyptus marginata
Plant size: 40 metres high with a trunk diameter of 3 metres
Use: Shade tree and timber floors, cabinetry, furniture and bridges
Grows best: South west Western Australia
8. Paperbark, tea tree and honey-myrtles – Melaleuca – has over 300 different varieties
Plant size: Ranging from small at 1 metre to around 35 metres
Use: Healing properties, boats, gardens and for bees and other wildlife
Grows best: Different varieties grow in different parts of Australia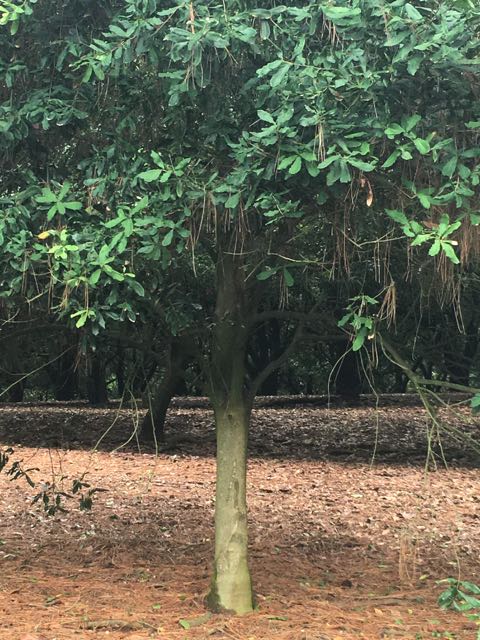 Above: Macadamia Tree
9. Macadamia - macadamia tetraphylla - trees take 7 years to establish then produce nuts for 100 years.
Plant size: From 2 to 12 metres
Use: For delicious nuts
Grows best: Sub-tropical and tropical regions in NSW and Queensland
10. Scribbly Gum – Eucalyptus haumastoma – the scribbles are made by the scribbly moth and do not harm the tree
Plant size: Up to 10 metres in height
Use: Shade tree, firewood and soil binding
Grows best: East coast and is frost resistant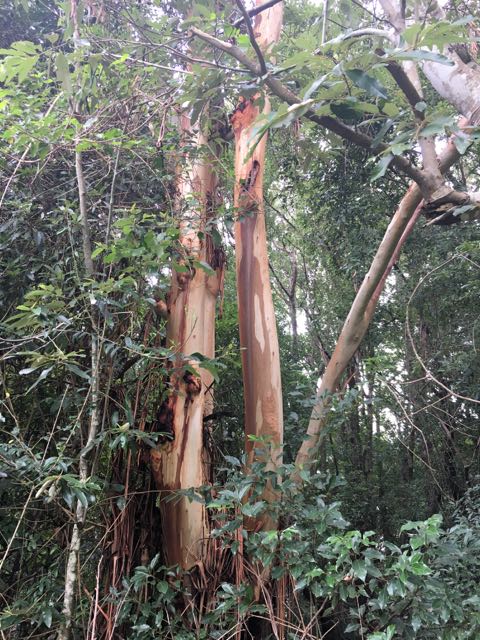 Above: Gum Tree
Ideas for incorporating trees into your classrooms.
You could use this list of trees to develop a lesson around geography and get them to locate the trees on the map of Australia.

You could then have the children look at their location specifically and see if any of the trees are native to their area.

Then have the children research other native trees relevant to their area.

Investigating all the varities of

Melaleuca or Eucalypt trees could also be a great exercise for the children.
A further extension could be:
Have the children research further into the list of trees for such things as relevance to indigenous communities; whether any trees are emblems for a particular state; further uses and so on.

What do their leaves look like?

How is the tree used?

What is unique about this tree?

Are there other varieties of this tree?
Incorporate technology by having the students present their research via PowerPoint or prezi.
Take your students outside the classroom
Take a walk in the school grounds, local park, local streets or organise an excursion to a forest, botanical garden or arboretum. Have the students put their knowledge into practice by identifying local trees, introduced species or trees from the above list.
Using leaves in science, art and language
Have the students collect leaves during their trip (easy if it is autumn) and incorporate lessons involving art, story writing or the science of leaves. A great resource incorporating leaves is this Pinterest site https://au.pinterest.com/nationalplt/learning-about-leaves/
Enjoy.
ForestLearning Team