Bioenergy – a comic introduction for students
24 March 2017
We hope you enjoy this graphic novel from the Supergen Bioenergy Hub in the UK. We have provided an example of the type of activities that can be undertaken in relation to this novel. It is a perfect document for teens.
Click here to download a copy of the comic.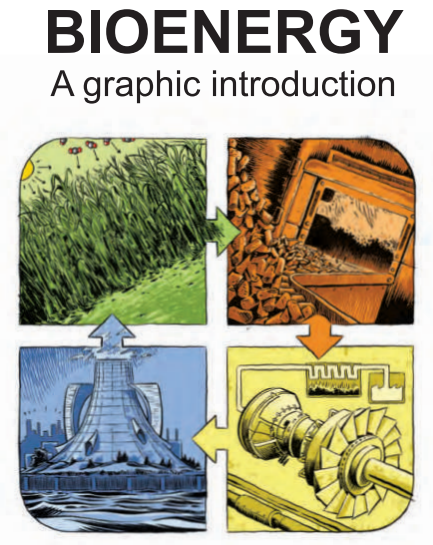 Think about this issues covered in this comic. Bioenergy is a complex subject and more research is needed, so there may not be clear ansers to come of the issues raised (yet). As such it is a good subject for testing your discussion and debating skills.
Topics for classroom debate:
Given what you've learned in this graphic novel, do you think we should use bioenergy more in the future?

What are the key issues you think we need to research further?

The terms 'carbon balance', 'carbon debt' and 'carbon hours' are difficult to communicate – how would you explain them to a friend or relative who has never heard of these terms?

Are the visions for the future realistic? What would your future look like if you designed it?

How important do you think it is to actually try and remove carbon dioxide from the atmosphere (eg. through carbon capture and storage)? Is this idea realistic?
For more information go to www.supergen-bioenergy.net