Learning Online with ForestLearning

27 July 2021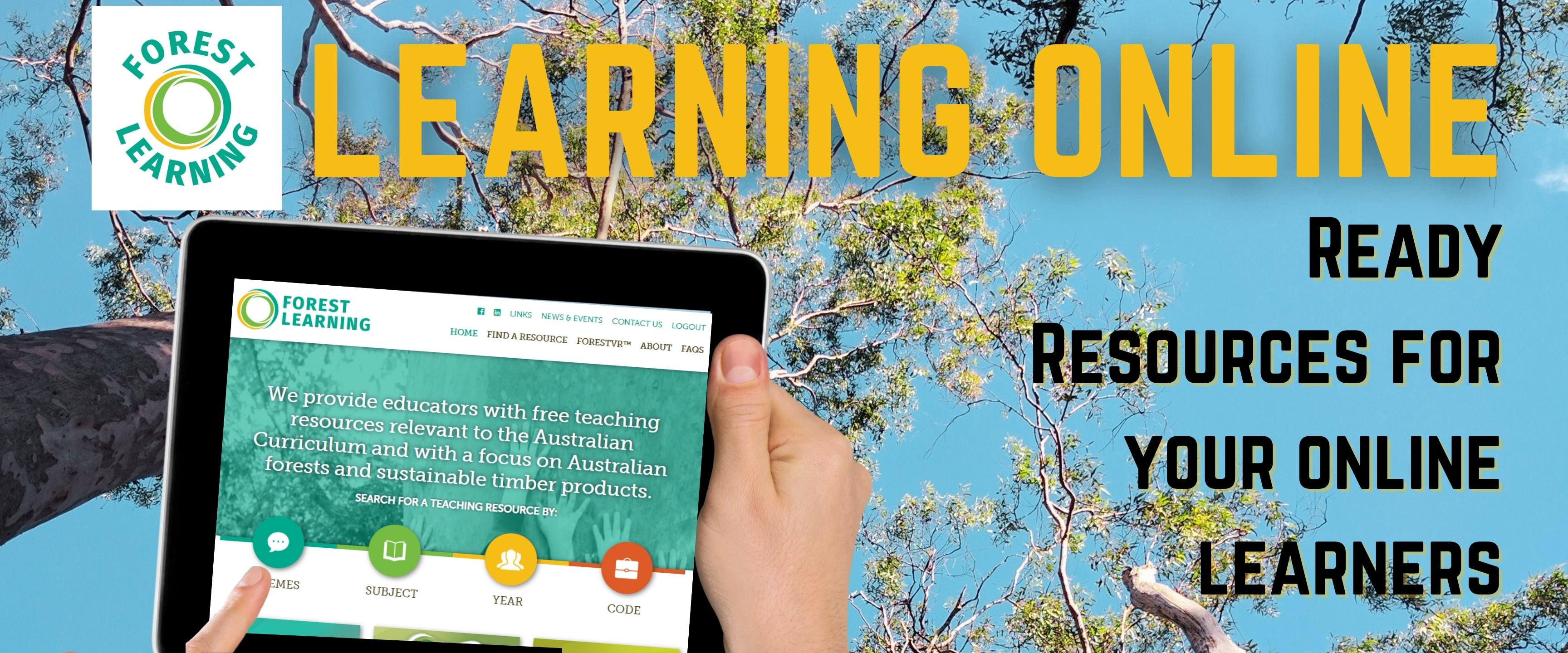 Are you teaching online? We've rounded up the best of our online resources for your learning@home classrooms!
NEW RESOURCES FOR ONLINE LEARNING –
PRIMARY SCHOOL TOOLS FOR THE CLASSROOM WITH GEORGE THE FARMER!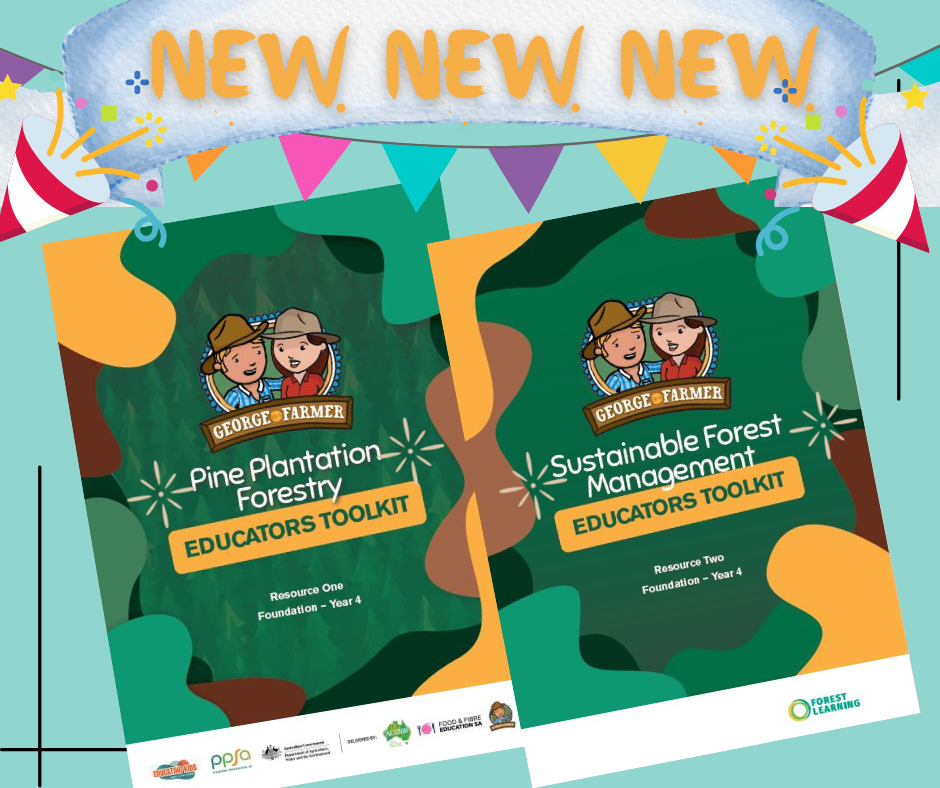 NEW NEW NEW PRIMARY EDUCATORS TOOLKITS – GREAT FOR HOME LEARNING OR AT SCHOOL
ForestLearning is excited to join with George the Farmer in launching these new teaching resources for your primary classrooms! Great for home learning (multimedia rich) and packed full of fun and engaging activities and student projects for F-4 at school or home.
Download FREE now by visiting: www.forestlearning.edu.au or www.georgethefarmer.com.au
Direct links:
? Sustainable Forest Management
? Pine Plantation Forestry

DATE CLAIMER – FREE LIVE VIRTUAL CLASSROOMS FOR OUTDOOR CLASSROOM DAY 2021

WEDNESDAY OCTOBER 20 – 11:30AM and 2:00PM
ForestLearning is excited to invite your class to a free, live session on forests and the renewable resource of wood! Hosted by a qualified teacher, these 30 minute curriculum-linked sessions provide a perfect introduction to topics such as where does our wood and paper come from, what does a forester do, what is a renewable resource, what is the lifecycle of a tree, and why is it important to grow timber sustainably. Easily accessible from the classroom, or at home through Zoom, there is no limit to the number of students who can join the sessions. Specifically created for lower primary students in Foundation to Year 4, these virtual classroom sessions feature interaction opportunities such as Q&As with our experts, sing-a-longs with George the Farmer, and quizzes!
Don't miss out on this awesome series of free, live, interactive sessions connecting your class to an expert forester.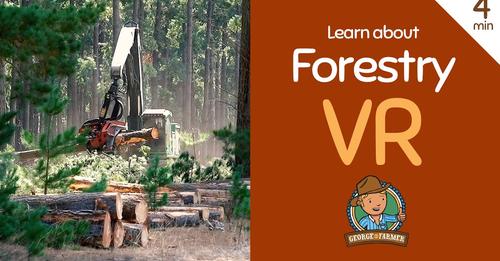 GEORGE THE FARMER FORESTRY VR
(accessible via ipad, laptop, smartphone, smart board or VR headsets)
Ever wondered how foresters make such neat piles from logs that can weigh up to a ton each? Take a ride with George the Farmer and find out how in the new Forestry VR video today!
This 360-degree virtual reality (VR) experience, now available on the ForestVR App, will take you through a renewable pine plantation to how we get wood and paper. Get ready to see heavy machinery in action, from harvesters to haulage trucks.
You can find this and many other immersive forestry VR tours designed by ForestLearning on our ForestVR App for IOS and Android!
GEORGE THE FARMER – LEARN ABOUT FORESTRY VIDEO
Don't you know that trees are good for the world? Join George the Farmer and his mates as they visit a tree nursery, giant forest, timber mill and construction site, to capture the seed to shelter journey! From a tiny seedling, to huge trees, and to sustainable products that we use every day. The tree farming tour will have you singing: "Forests take the carbon out of the air – it's great for us and the world that we share!" ?
SECONDARY SCHOOL TOOLS FOR THE ONLINE CLASSROOM

Back to News & Events