Nature Play SA/ForestrySA Forest Festival attracts over 6000!

30 November 2017
ForestrySA's Kuitpo Forest played host to over 6000 people for the first annual Nature Play Forest Festival on Friday 21 April 2017.
Organised by Nature Play SA (a non-profit organisation supported by the SA Government), the Forest Festival was a free event held at the Rocky Creek Hut and surrounding area, aimed at encouraging young children to explore the outdoors through a variety of nature-based activities. The event was supported by ForestrySA, Mount Barker and Alexandrina Council.
The event offered a variety of activities staged at different locations including; Kite flying, a low ropes course, yoga, nature crown and mask making, cubby building, as well as access to permanent trails and orienteering courses within the reserve.
Nature Play SA and ForestrySA showcased information within a shared marquee and handed out information brochures, trail maps and stickers, as well as timber wood facts rulers and information packs provided by ForestLearning.
A ForestrySA fire truck was also on display for the duration of the event and provided a great treat for outdoor kids!
Details of the Forest Festival Event for 2018 will be shared in upcoming newsletters. For more information on the event go to Nature Play SA Play and Go website: https://playandgo.com.au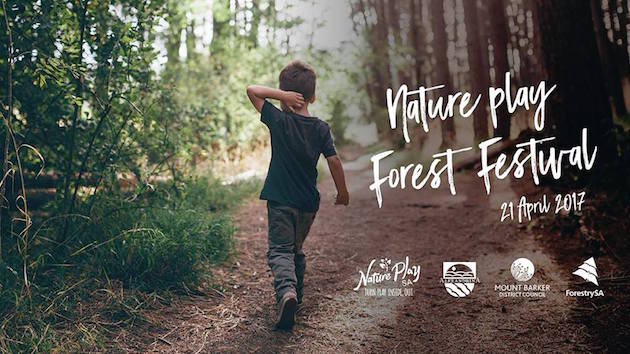 Back to News & Events