Forestry Matters – High School Activity Book
Lesson Overview:
This resource is a set of practical and research based lessons, activities and accompanying worksheets on forestry for years 7 -10. Students will examine forest landscapes in South Australia and identify native fauna and flora.
You will need to download the photo resource to complete some of these activities.
http://www.pir.sa.gov.au/__data/assets/pdf_file/0004/79654/Forestry_Matters_-_Photo_File.pdf
Year Level/s:
Key Curriculum Areas / Subject:
National Curriculum Codes:
ACELT1812,
ACELY1720,
ACELY1723,
ACELY1725,
ACELY1731,
ACELY1734,
ACELY1736,
ACELY1744,
ACELY1804,
ACELY1808,
ACELY1811,
ACELY1813,
ACHGK048,
ACHGK051,
ACHGK052,
ACHGK060,
ACHGK061,
ACHGK069,
ACHGK070,
ACHGK071,
ACHGK072,
ACSHE120,
ACSHE135,
ACSHE224,
ACSHE227,
ACSSU111
Strand Content Description:
N/A
General Capabilities:
Cross Curriculum Priorities:
Curriculum Connections:
ScOT Catalogue Terms:
Aboriginal and Torres Strait Islander Peoples,
Attitudes,
Biodiversity,
Biomass,
Classification,
Climate,
Climate Change,
Creating Texts,
Energy Resources,
Environmental Influences,
Environmental Management,
Environmental Sustainability,
Ethics,
Human Impact,
Landforms,
Natural Heritage,
Non-Verbal Communication,
Occupants,
Oral Presentations,
Pollution,
Primary Industry,
Social Influence,
Speaking,
Vegetation
Theme/s:
Resource Type/s:
Back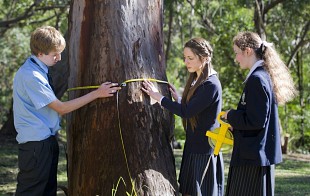 student Resource
Forestry Matters High School Activity Book
Forestry Matters High School Activity Book
File Size: 955.04 KB
File Type: pdf
Login