Going Bush – Various demand for plantation and native forests
Lesson Overview:
In this forest school resource lesson, students will examine the various demands for native and plantation forests and the different uses for wood sourced from these forests.
To make the most of this forest lesson, download the PDF lesson plan and watch the native forest video. You have two options for watching your video, watch it via the embedded YouTube player or watch it via the YouTube website link provided.
https://www.youtube.com/watch?v=olJyoey9p8c
Year Level/s:
N/A
Key Curriculum Areas / Subject:
National Curriculum Codes:
Strand Content Description:
N/A
General Capabilities:
Cross Curriculum Priorities:
Curriculum Connections:
N/A
ScOT Catalogue Terms:
Theme/s:
N/A
Resource Type/s:
Back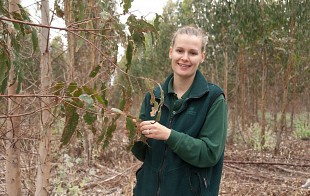 student Resource
Going Bush: Various Demand for plantation and native forests: Student Worksheet
Various demand for plantation and native forests
File Size: 503.96 KB
File Type: pdf
Login