Practical Investigation of Soil
Lesson Overview:
This lesson is designed to allow students to engage in a series of experimental and research activities in order to develop their knowledge of soil characteristics and properties, including:
creating an edible soil profile,
testing soils for pH,
infiltration rates,
texture
organic matter
bulk density
porosity
forests and soils.
Students can complete the soil practical work in school or on excursion. Students will also connect their understanding of soil properties to the forestry industry and gain insights as to how forests can benefit soils.
Aligns to the National Curriculum code:
ACSES020 – Soil formation requires interaction between atmospheric, geologic, hydrologic and biotic processes; soil is composed of rock and mineral particles, organic material, water, gases and living organisms.
Aligns to the NSW Syllabus for the Australian Curriculum:
EES11/12-3
EES11/12-4
EES11/12-5
Year Level/s:
Key Curriculum Areas / Subject:
National Curriculum Codes:
Strand Content Description:
N/A
General Capabilities:
Cross Curriculum Priorities:
Curriculum Connections:
ScOT Catalogue Terms:
Atmosphere,
Forest management,
Forestry,
Forests,
Organic Matter,
pH,
Silt,
Soil,
Soil Compaction,
Soil Composition,
Soil Formation,
Soil Moisture,
Soil Structure,
Topsoil
Theme/s:
Resource Type/s:
Back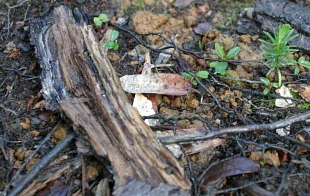 teacher Resource
Teacher Guide - Practical Investigation of Soil
This teacher guide outlines all activities, timings, additional resources and sample answers to accompany the student workbook Practical Investigation of Soil.
File Size: 523.01 KB
File Type: pdf
Login
student Resource
Student Workbook - Practical Investigation of Soil
The student workbook provides a photocopiable resource for teaching and facilitating the activities within Practical Investigation of Soil. Sample answers to the questions and all required resources are found within are found in the accompanying Teacher Resource.
File Size: 765.53 KB
File Type: pdf
Login