National Ag Teachers tree-mendous Agroforestry tours
19 February 2018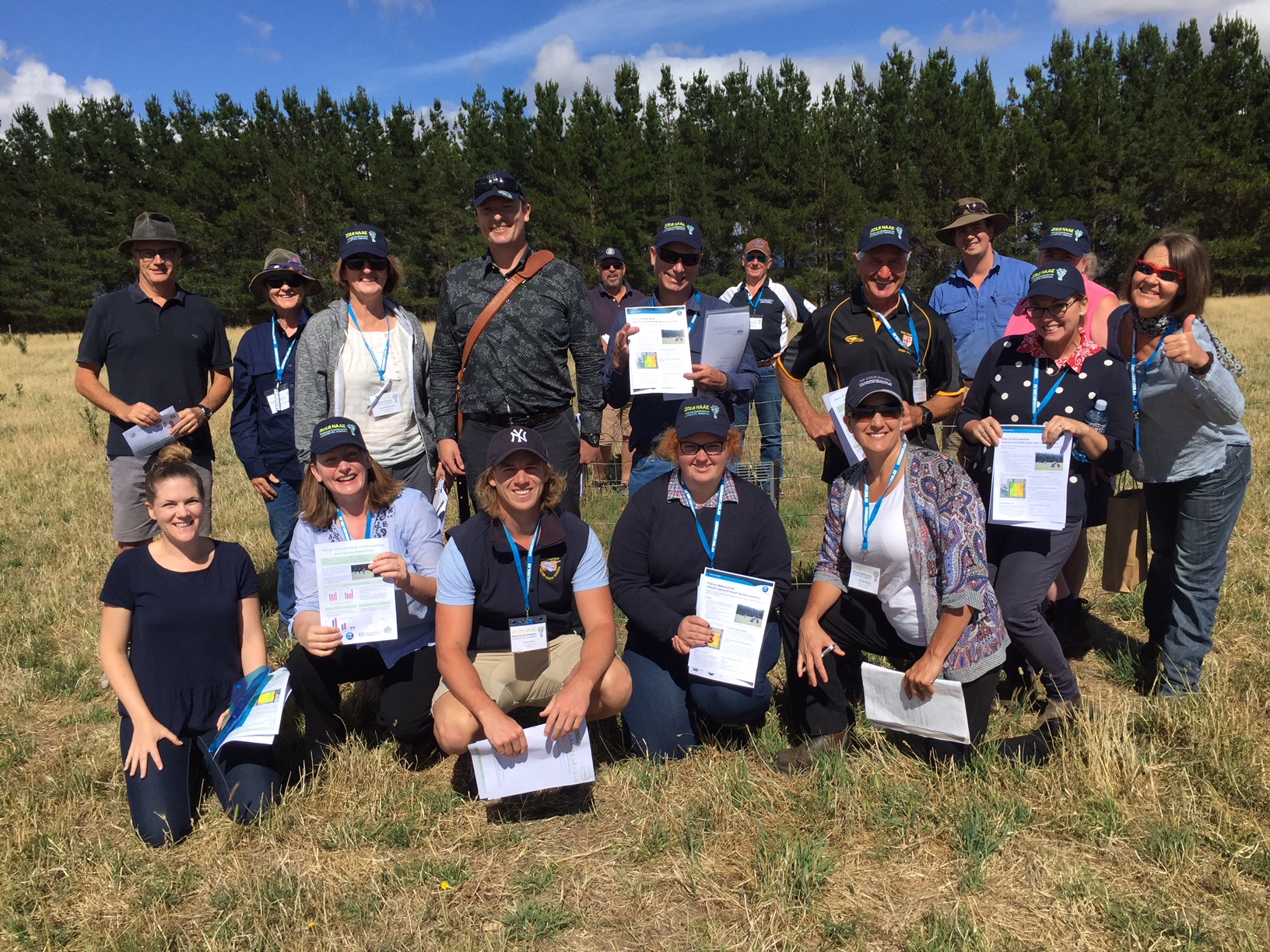 More than 110 agriculture teachers from every state and territory attended the National Agricultural Teachers conference in Launceston, Tasmania January 7- 11.

ForestLearning launched their new Agroforestry: trees at work on the farm teaching and learning resuorces at two workshops in conjunction with the Forest Education Foundation, manned a trade booth and hosted two field study bus tours to an agroforestry field site at Formosa Estate at Cressy, near Launceston.
The teacher field tours were held in conjunction with Private Forests Tasmania, CSIRO, University of Tasmania and the Forest Education Foundation to give attending teachers an insight into forestry through new science research data. Recent science research reveals the great benefits of incorporating trees into an agricultural landscape for farm businesses, such as a 15-20% pasture yield growth compared to non-treed areas on the farm.
A hard copy of the teaching resource and student workbook (with thanks to Private Forests Tasmania for support with the printing) along with a ForestLearning teachers pack were also distributed to all teachers attending.

Feedback was overwhelmingly positive, with teachers coming away with, in most cases, their very first taste of forestry as a renewable, sustainable, carbon-positive industry and trial schools have been recruited for the resource this year. To join the trial school network, please contact Beth on beth@forestlearning.edu.au