Forester Time - Join us in 2020
28 May 2020
Forester Time - live education webinars for virtual excursions to Australian forests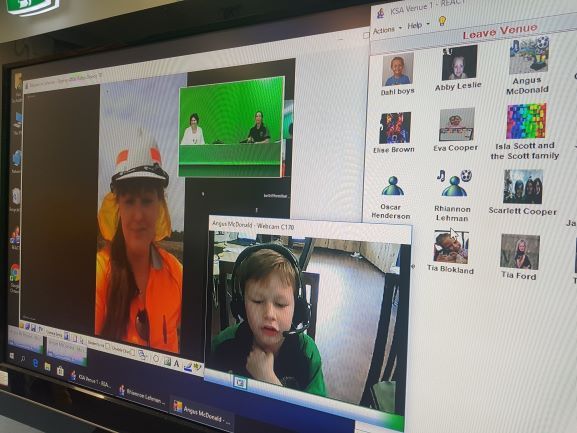 EXPRESSIONS OF INTEREST TO JOIN US LIVE
If you're a teacher, parent or forest and wood product professional intersted in joining us and becoming involved, please express your interest here --> https://www.surveymonkey.com/r/ForesterTime2020enews - (survey estimated time 4 minutes)
Background to Forester Time
Late last year, more than 150 students from around Australia were given the opportunity to talk in real time to a forest worker out in the field - all without leaving their classroom. The 'Forester Time' initiative was run by ForestLearning and the Primary Industries Education Foundation Australia (PIEFA) as part of National AgDay in November, allowing students to chat in real time with a forester in their forest workplace to help them learn more about their daily work, the renewable cycle of forestry and where our wood and paper products come from.
Forester Time 2020
Following these successful pilot sessions, and the new opportunity schooling from home and restrictions on school excurions presents, 'Forester Time' will be back in term 3 and 4 2020, connecting teachers, parents and students with real time forest and wood processing professionals via the online video conferencing tool 'Zoom Webinars', direct to classrooms and home learning student homes using secure password precautions and other features.
Student safety is our top priority, so no matter if you have face to face learning in the classroom or home learners, all zoom webinars have additional features to ensure maximum child protection and privacy:
- no video function for students - only presenters and hosts have video on
- Q&A function interacts only with presenters and hosts - questions are not public
- Public chat function disabled
- Polling sessions during webinar - short quizes that allows all students with a device to participate. Submitted answers will be shown live following the brief polling time and work to improve student engagement in the content and learnings.
Please express your interest to participate as a school group or industry professional presenter using the link above.