Forestry Careers showcased in PIEFA's Online Careers Forum
02 December 2020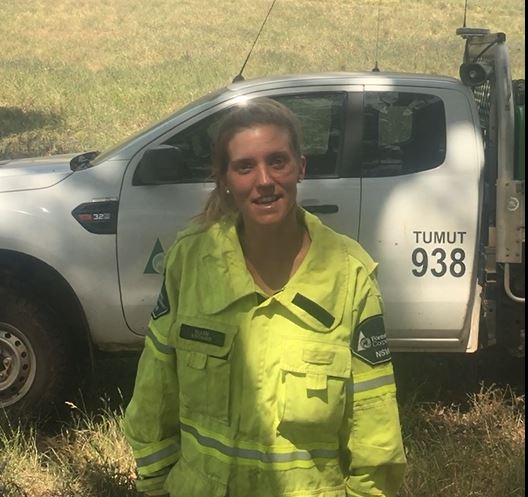 Australian teachers and students gained insights into the dirverse and exciting forestry careers and training opportunities with forester Elle Kromar from Forestry Corporation NSW. Elle shared her passion about working in forestry and spoke of her excitement about the diverse working opportunities she has ahead of her as a young forester.
Elle said
"Once you get your foot in the door, there are so many opportunities to try your hand at different roles and move around the industry geographically. I find that being 'new' to the workforce plays in your favour somewhat as well as people want to offer you different experiences to cement your interest in the work (as young foresters seem as rare as hens teeth). As well as a diverse work scope there are great training qualifications you can gain that easily transition to different workforces such as fire fighting accreditations, operational qualifications or administration."
Elle entered her career in forestry after graduating from Australian National University (ANU) with a Bachelor of Science (Forest Science) in 2016. She began her career with Forestry Corporation NSW in Tumut as part of the Silviculture team part-time whilst still finishing uni. She went full time with Forestry Corporation of NSW as soon as she graduated as a Silviculture Supervisor heading up the weed control programs. In early 2019 she then transitioned into the role of a Harvesting Supervisor in Tumut where she is currently working to salvage the vast amount of burnt timber after 2019/20 bushfires devestated so much of the region.

A full recording of the session will be avialable to view in the coming month. Stay tuned for more!