Trees on Farms - teaching students about the benefits of agroforestry
18 November 2021
Check out the engaging new "Sustainable Solutions on Farms" primary school Level 5/6 resources and recorded Virtual Classrom by the PIEFA Kids to Farms project, focusing on teaching children about the many productivity and environmental benefits associated with growing and managing trees on farms! There are two resources to work through
Unit Overview
Biodiversity, Adaptations and Sustainability (approx 120 minutes)
Agroforestry and Sustainable Solutions for Design (approx 120 minutes)
Agroforestry is defined as 'agriculture that incorporates the cultivation of trees'. ForestLearning, as a member organisation of PIEFA, is proud to have provided input into the development of the agroforestry resources which are included as part of the new Sustainable Solutions on Farms unit, as well as introducing the development team to agroforestry experts. These introductions led to the involvement of two inspirational farmers - sisters Hannah and Kristy Stewart, who appear in the ten-minute VIC Farmer Time session, featured as part of the unit.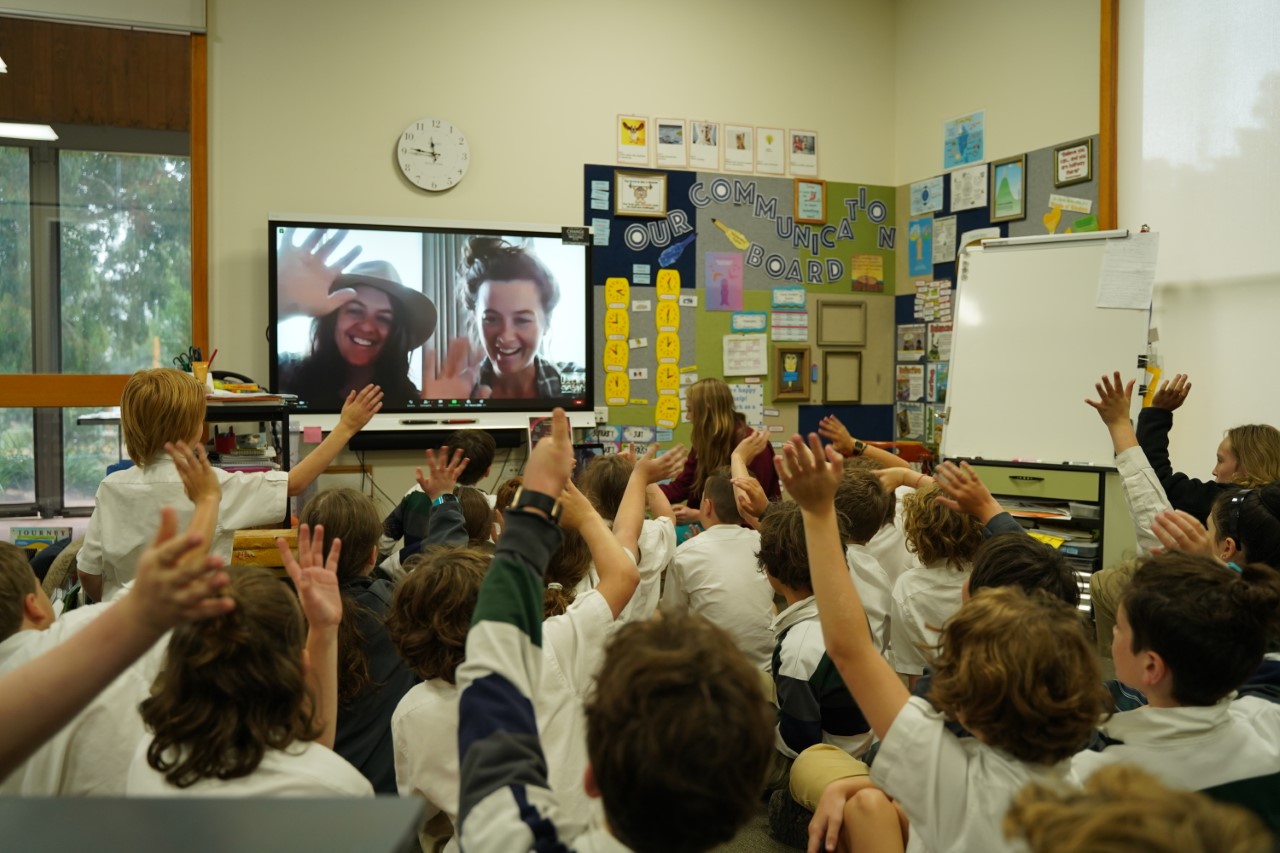 Hannah and Kristy promote sustainable practices and encourage biodiversity throughout their farming activities. The live online webinar sessions were recently recorded at their sheep and agroforestry farm at Yan Yan Gurt West in Victoria, and 128 students across 4 onsite sessions logged in live. During these sessions students engaged in a live farmer time call with Hannah and Kristy to hear first-hand about interdependence in an agroforestry and sheep production farming system. During Science Week Live state-wide online virtual classroom sessions, a further 130 students attended.
A number of schools have also accessed these resources and engaged in the content with their students externally. VIC Kids to Farms have had fantastic feedback on these resources and will be returning to onsite incursions delivering this content from term one of 2022.
Through the Trees on Farms unit, which is aligned with Australian Curriculum outcomes, teachers and students are invited to access engaging lesson plans and activities focusing on the themes of agriculture and biodiversity, interdependence, adaptations and sustainability.
These resources should be of interest to teachers looking to showcase practices that could help Australia become carbon neutral by 2050. While they have been developed for use in Years 5 to 6, they can easily be adapted for younger or older students. Check them out in full by clicking here.