http://forestlearning.edu.au/find-a-resource/article/1/earth-alive-an-action-based-investigation-of-local-biodiversity.html
Earth Alive – an action based investigation of local biodiversity
Lesson Overview:
Earth Alive is a 10-week action based biodiversity unit for grade 5 and 6 students, with biodiversity teaching resources and activities that focus on authentic scientific investigation that results in local action. The biodiversity activities explore school grounds' involvement and culminate in a Schools Tree Day planting action project.
Year Level/s:
Key Curriculum Areas / Subject:
National Curriculum Codes:
ACHGS033, ACHGS034, ACHGS035, ACHGS038, ACHGS040, ACHGS041, ACHGS042, ACHGS045, ACSHE083, ACSHE100, ACSHE217, ACSHE220, ACSIS086, ACSIS103, ACSIS231, ACSIS232, ACSSU094
Strand Content Description:
General Capabilities:
Critical and Creative Thinking, Ethical Understanding, Literacy, Numeracy, Personal and Social Capabilities
Cross Curriculum Priorities:
Curriculum Connections:
ScOT Catalogue Terms:
Climate, Data Collections, Decision Making, Discoveries, Experiments, Growth, Habitats, Health, Lifestyle, Plant Growth, Predictions, Problem Solving, Research Questions, Technologies
Theme/s:
Forests - Ecology and Natural Processes
Resource Type/s:
Primary: Unit of Inquiry
Secondary: Fact Sheet, Multimedia, Worksheet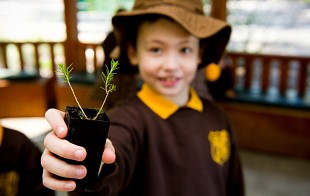 Student Resource
Earth Alive Planet Ark 2011
Earth Alive Planet Ark 2011
File Size: 4.28 mb
File Type: PDF
Download
Forest Learning Survey
Thank you for your feedback!