https://forestlearning.edu.au/find-a-resource/article/49/various-demands-for-plantation-and-native-forests.html
Various Demands for Plantation and Native Forests
Lesson Overview:
Students will learn about Australia's native and plantation forests, where they are found around Australia and the products that are sourced from them. They will aslo learn about the characteristics of hardwood and softwood trees.
Year Level/s:
Key Curriculum Areas / Subject:
National Curriculum Codes:
ACHGK021, ACHGS027, ACHGS034, ACHGS035, ACHGS038, ACHGS041, ACHGS042, ACHGS045, ACSSU043
Strand Content Description:
ACSSU043 - Living things have structural features and adaptations that help them to survive in their environment.
General Capabilities:
Critical and Creative Thinking
Cross Curriculum Priorities:
N/A
Curriculum Connections:
N/A
ScOT Catalogue Terms:
Adaptation, Data Analysis, Data Collections, Data Representation, Geographical Location, Key, Maps, Natural Resources, Oral Presentations, Sustainable Development, Vegetation
Theme/s:
Forests - Ecology and Natural Processes, Forestry - Sustainability and Certification, Forestry Products - Processing and Technology, Forest Futures - Carbon Renewable Resources and Innovation
Resource Type/s:
Primary: Activity
Secondary: Lesson Plan, Student Worksheet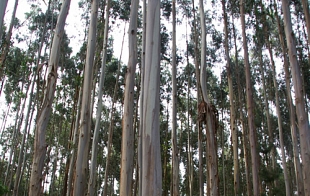 Teacher Resource
Various Demands for Plantation and Native Forests
File Size: 482.10 kb
File Type: PDF
Login
Student Resource
Various Demands for Plantation and Native Forests
File Size: 477.60 kb
File Type: PDF
Login
Student Resource
Australia's Native Forest Distribution Map
File Size: 156.59 kb
File Type: GIF
Login
Student Resource
Australia's Plantation Distribution Map
File Size: 5.51 mb
File Type: PDF
Login