Current Technology in Forestry Plant Production
Lesson Overview:
Students will be able to gain an understanding about the characteristics and features of technologies that are being utilised in the Forestry industry to maximise productivity, improve marketing and protect workers from injury. Students will view footage of the technologies in action and perform case studies on Cengea, Optimisation Heads, Spot Messenger and Ezy2See. As part of the lesson, students will complete a series of questions, tables and annotations relating to video links.
Strand Content Description
Outcomes
A student:
P3.1 explains the role of decision-making in management and marketing of agricultural products in response to consumer and market requirements
P5.1 investigates the role of associated technologies and technological innovation in producing and marketing of agricultural products.
Students learn about:
Use of technologies in producing and marketing plant products
Students learn to:
Research and describe a current technology in plant production or marketing
Year Level/s:
Key Curriculum Areas / Subject:
National Curriculum Codes:
Strand Content Description:
N/A
General Capabilities:
Cross Curriculum Priorities:
Curriculum Connections:
ScOT Catalogue Terms:
Theme/s:
Resource Type/s:
Back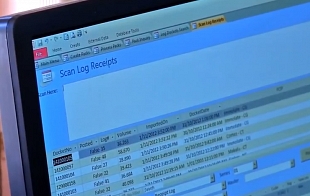 teacher Resource
Teacher Guide - Current Technology Forestry
This Teacher Guide assists teachers to lead a lesson surrounding the topic of "Current Technology in Forestry Plant Production". Forestry has come a long way from its early axe and bullock team technologies. Learn more about the innovations driving Australia's only carbon positive industry forward. This Teacher's guide accompanies the Student Worksheet. Student's watch the YouTube Going Bush episodes to answer worksheet questions.
File Size: 0 bytes
File Type:
Login
student Resource
Student Worksheet - Current Technology in Forestry Plant Production
This Student Worksheet provides students with questions to accompany the Going Bush episodes on Current Technology in forestry plant production. The Teachers Guide provides answers.
File Size: 0 bytes
File Type:
Login